High Resolution Surveillance
The D-Link® DCS-3110 Fixed Network Camera is a high performance megapixel camera designed for professional surveillance and security applications. Equipped with a 1.3 Megapixel Progressive Scan CMOS sensor and a 6mm Lens, the DCS-3110 allows you to capture a wider field of view with a resolution of up to 1280 x 1024. The built-in ICR filter in the DCS-3110 provides automatic Day/Night functionality, adjusting the image from color during the day (and in low-light conditions) to monochrome at night (or in extremely poor lighting conditions).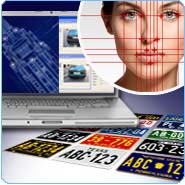 IP Surveillance offers applications from custom configured monitoring solutions to face recognition & license plate recognition systems, situation analysis, two way communications, access control, connectivity to IP phone, texting and cell phone networks. Open Standards make converged custom solutions a reality for specialized ABP Technology resellers.
Pan/Tilt/Zoom PoE Network Camera
Overview
The D-Link Pan/Tilt/Zoom PoE Internet Camera (DCS-5610) is a full-featured surveillance camera designed to monitor the home, office, and small business. IP surveillance systems are quickly gaining ground over conventional CCTV security cameras due to superior performance, low cost, and convenient management. Features such as Power over Ethernet (PoE) support, 2.6x optical zoom, SIP 2-way audio, and 3G mobile phone support make this network camera a premier surveillance solution.

IP Cameras
VoIP Security is an excellent addition to any VoIP Network. VoIP Cameras offer robust features, are simple and easy to use. Setup and integrate into your current computer network without any additional cabling. If you are concerned with your security, or simply want to watch your home while away, these VoIP Cameras will be an excellent fit.
Grandstream GXV3500
The GXV3500 offers industry leading SIP/VoIP for 2-way audio, video streaming to mobile phones and video phones, integrated PoE, embedded analytics, a large pre-/post-event recording buffer, and advanced security protection. Its unique incorporation of comprehensive peripheral support for alarm control and TV display creates sophisticated and best-in-class control flexibility and scalability. The GXV3500 can be managed with GSurf, Grandstream's advanced and intuitive video management software that controls up to 36 cameras simultaneously. It offers an HTTP API and has open-standard ONVIF conformance for easier operation and higher levels of integration. The GXV3500 is an IP video encoder and decoder for professional surveillance environments.